Tissue Paper - Keeping your fragile items safe and protected
01 November 2022
Tissue Paper is an ideal packaging material for fragile or breakable items such as crystal, china, fine art and jewellery. Sustainable and environmentally friendly, Visy Boxes and More has a wide offering of paper products that will suit your needs.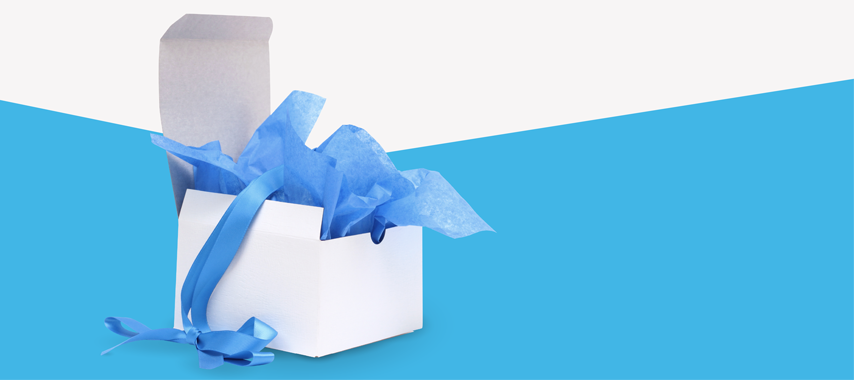 What is Tissue Paper used for?
Tissue Paper is a type of packaging material that can offer protection to fragile or breakable items. It is available in a wide range of colours and is also often utilised as a decorative or creative medium, by being used as a filler for gift bags or crafted into decorations (such as paper flowers or giant pom poms).
Some types of Tissue Paper are manufactured into items for hygienic use, like tissues, napkins, and even some paper towels.
When it comes to packaging, Tissue Paper is used as a protective packaging material to ensure products are adequality wrapped and secured in transport. Tissue Paper wraps snugly around fragile items and precious items including silverware, porcelain, figurines etc, to provide a protective layer for moving or storage.
Tissue Paper is also used to fill the void remaining inside a carton or box after goods have been placed inside. Scrunch the packing paper to fill space and to pad the top and bottom of boxes, which will make your shipment more secure.
Check out our range of environmentally friendly Tissue Paper:
---
What is the difference between tissue paper and crepe paper?
Tissue Paper and Crepe Paper are the same base product. Crepe Paper is Tissue Paper that has been coated with a substance like glue to give it a rough look and feel. Crepe Paper can be used for crafting items such as streamers or paper flowers. Tissue Paper is more fragile than Crepe Paper and is used to wrap items or used as decoration in gift bags or boxes.
---
What is another word for tissue paper?
Tissue Paper can also be known by the terms below:
Butcher paper
Packing paper
Sanitary paper
Onion skin paper
Toilet tissue
---
Is tissue paper eco-friendly?
Tissue Paper is manufactured from sustainably sourced recycled materials, and can also be reused for future decorations, crafts or for wrapping your items.
---
ABOUT US
Visy Boxes & More, part of the Visy family, are Australia and New Zealand's premier 'one stop shop' for your packaging supplies and consumables. We offer an extensive range of high quality, competitively priced packaging solutions.